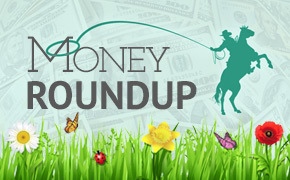 The markets may be in a tizzy, but "consider the lilies of the field, how they grow: they neither toil nor spin, yet I tell you, even Solomon in all his glory was not arrayed like one of these" (Jesus in Matthew 6:28-20). So enjoy the Springtime flowers — and know that the same God who renews the Earth each Spring knows your needs and is watching over you.
Here's this week's Roundup of interesting articles on investing, personal finance, and stewardship.
Comments? Let us hear from you below!