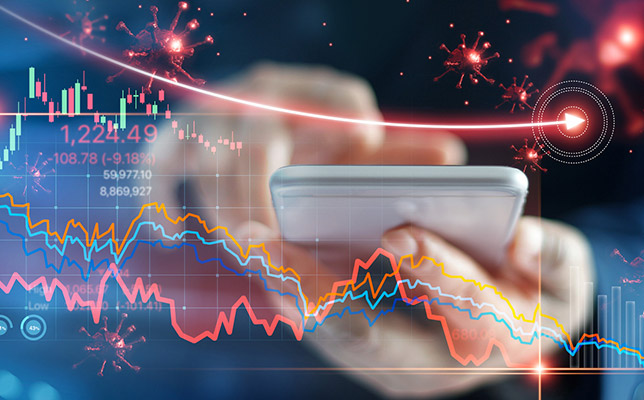 Keep calm and carry on
"These events can be frightening in the short term, but this analysis shows that for investors who can stay in the market for the long run, equity markets still continue to provide rewards for taking these risks."

– Morningstar's Paul Kaplan, in a 4/16/20 article that compares today's bear market with past downturns. Read more at bit.ly/2S1250m.
Not out of the woods
"This could be a long hard road that we have ahead of us until we get either to an effective therapy or a vaccine."

– Federal Reserve Bank of Minneapolis president Neel Kashkari, quoted in a 4/12/20 Bloomberg article. He thinks the U.S. economy could face 18 months of "rolling shutdowns" as the COVID-19 outbreak recedes and flares up again. Read more at bloom.bg/3ava4t8.
Will the dismal science further its reputation?
"This is not a situation where you can push a button on the computer and out comes a number. It's detective work. And it will mostly be wildly wrong."

– Jonathan Wright, professor of economics at Johns Hopkins University, quoted in a 4/21/20 FiveThirtyEight article. The article noted that economic forecasters "are pretty much in agreement that the next months are going to be full of economic pain" but estimates about how quickly the economy will bounce back range from an "unprecedented" recovery in the second half of the year to "a much more gradual return to positive economic growth." Read more at 53eig.ht/3eLu6D2.
The market will heal first
"Stocks will begin to recover long before the pandemic is on the wane," predicted Rob Arnott, chairman of investment firm Research Affiliates, as reported in a 3/22/20 USA Today article. "The strongest bull markets are not built on a foundation of good news, but on diminishing bad news," he said. Read more at bit.ly/3btSWoN.
How the market works
"The quicker you realize market corrections and bear markets are not 'bugs' in the system, the happier you will be. Acceptance of these facts is critical to creating your own form of Advil for financial pain."

– Tony Isola, writing on his blog, A Teachable Moment, nearly three years ago. Read more at bit.ly/2XWrc8l.