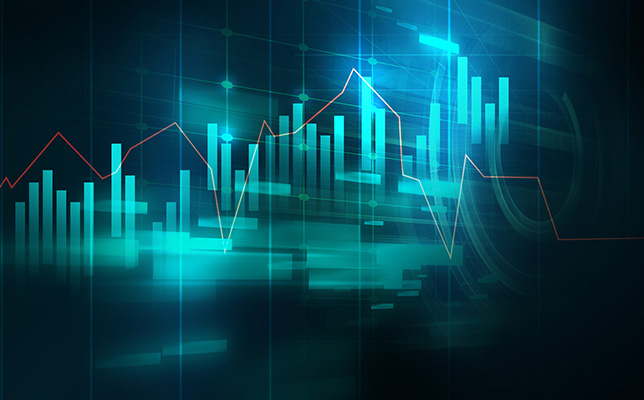 The Fed calls for reinforcements
"Although Powell said the initial monetary and fiscal response was rapid and 'effective,' his 'sense is that more fiscal support is likely to be needed.' Without that support, 'there's certainly a risk…that will start to show up in economic activity.' It was a clear message to Congress."

– Schwab chief investment strategist Liz Ann Sonders, highlighting Fed Chairman Jerome Powell's latest comments about the economic recovery. Read more at bit.ly/2ZWgMGi.
Managing expectations
"Needless to say, investors were not very optimistic about the future in 2010, and valuations were reflective of that. No one was expecting anywhere near 20% returns per year going forward. After what they went through, they probably would've been happy with a few percent per year. Today we have the opposite situation, where recessions are deemed to be a good thing (because it means more government stimulus and an easier Fed), IPOs [Initial Public Offerings] are doubling on their opening day, and SPACs [Special Purpose Acquisition Companies] are all the rage. It's hard to envision a scenario in which the future looks any different."

– Charlie Bilello in a 9/17/20 post on his Compound Advisors blog in which he cautioned investors about unrealistic expectations. Read more at bit.ly/2H5FMnE.
A game that can't be won
"It is impossible to feel wealthy if your expectations grow faster than your income."

– Morgan Housel, in a 9/16/20 Collaborative Fund post. Come for the insights into "obvious things that are easy to ignore" — about investing and more — and stay for the Sherlock Holmes quotes at bit.ly/35UkV1f.
"Steady plodding brings prosperity"
"For most investors, the ability to exploit near-term opportunities or react rapidly to changing market dynamics is a danger not an advantage."

– Joe Wiggins, in a 9/2/20 post on his Behavioral Investment blog, in which he highlighted the benefits of adding some "friction" to investment decision-making. Read more at bit.ly/3mEWgUb.
Permabear perils
"You should not invest as if anything is guaranteed, including higher stock prices. But if you're consumed by negativity and always worried about what could go wrong, you're going to have a really hard time growing your portfolio."

– Michael Batnick, in a 9/21 post on his blog, The Irrelevant Investor, pointing out that it's easy to be a pessimist, but it's not very profitable. Read more at bit.ly/345rvPZ.
They don't only go up
"If you want to earn big returns in the stock market, expect to live with big losses to get there."

– Ben Carlson, in a 9/7/20 post on his blog, A Wealth of Common Sense. He pointed out that most of today's highest-flying stocks have suffered some breathtaking plunges as well. Read more at bit.ly/32NjIXw.
What could go wrong?
"This is not about civil liberties or voting rights; rather, these are expensive, opaque, and often underperforming assets that are difficult to understand and even more difficult to select. Equal access sounds good in theory but in actual practice it is a disaster."

– Barry Ritholtz, weighing in on his blog, The Big Picture, on 9/18/20 in a debate about whether it's a good idea to allow retirement savers to invest in private equity. For other opinions on the topic, read the whole post at bit.ly/2ZKAtkb.
A long obedience in the same direction
"I will do what I've encouraged all of you to do. I'm going to obey God, and leave all the consequences to him."

– The Rev. Charles Stanley, telling his congregation about his future plans in announcing his transition from pastor to pastor emeritus. The 87-year-old has pastored Atlanta's First Baptist Church for more than 50 years. Read more in this 9/13/20 Christianity Today article: bit.ly/3mxAeTe.