Who doesn't like free stuff? And when the free stuff is truly useful, that's even better!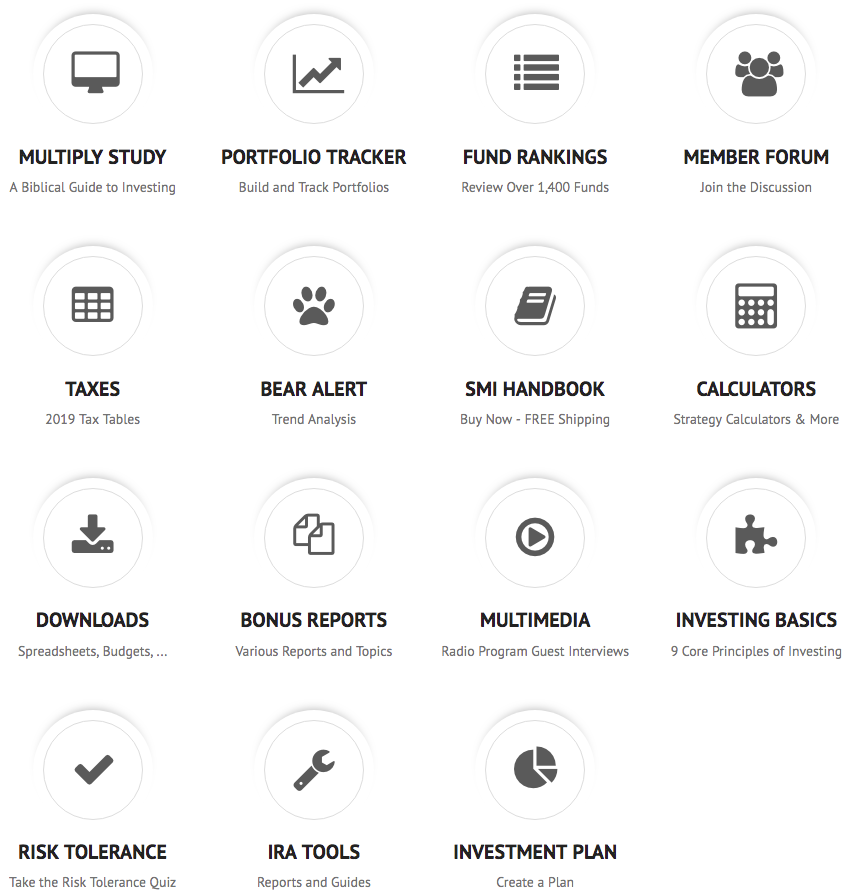 "Free and useful" are just the words to describe the tools available to you via a web page that maybe you haven't visited for a while: the SMI Resources page.
The page features, among other things, online calculators, spreadsheet templates, the latest federal tax tables, and our Risk Tolerance Quiz.
In addition, we've recently added materials related to Sound Mind Investing's new Multiply small-group study, including a 401(k)/IRA Decision Tree that will help you choose the best kind of account for you (see "IRA Tools").
You also can access and download several of our Bonus Reports, including 7 Key Principles for Christian Investing and IRAs, 401(k)s, & Social Security: A Retirement Planning Primer.
And for our Members, the page has additional items (that don't appear for visitors), including links to our Portfolio Tracker, Fund Performance Rankings, and the online SMI Member Forum.
So, what are you waiting for? For free and useful stuff visit the SMI Resources page here. Or, from any page on our site, click the word "Resources" on the gray toolbar.
---