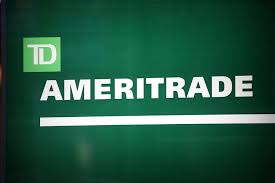 In the biggest broker deal of the past few years, TD Ameritrade announced last week that it will be acquiring Scottrade in a $4 billion deal that is estimated to close roughly a year from now.
It's been a while since a really big broker has been acquired, but this deal definitely qualifies, combining two of the "big 5" brokers left in the U.S. (the others being Schwab, Fidelity, and E-Trade).
There's a lot still unknown about how this will shake out, or if the deal will even be completed, as it's likely to face some regulatory scrutiny. That process is a good reason to believe that investors with Scottrade accounts may not see any changes until late 2017 or even early 2018. Still, it's likely to be completed, and when it is, it will join two of the bigger brokerages known for offering individual investors the ability to trade with low transaction costs.
To this point, management has declined to answer any questions about how the differences between the pricing structures at Scottrade and TDA are likely to be resolved, but that will obviously be information SMI readers will be very interested in when it is announced.
In a way, TDA and Scottrade have become victims of their own success. As the low-price competitors through the broker wars of the past 20 years, their aggressive commission rates continually pushed the rest of the industry lower. Now though, as transaction volumes have declined and more investors are opting for low/no-fee ETF trading, it's been hard for these brokers that rely primarily on that transaction revenue (as opposed to Schwab and Fidelity, for example, who get a larger share of their income from managing money for clients and from financial products of their own).
Here's an example of this trend from TDA's recent quarterly earnings report. Despite the number of funded accounts increasing 5% from a year ago, total trades per day were down 7% from a year ago. That's a big drop. From a business standpoint, then, TDA figures they can add Scottrade's transaction volume while cutting costs overall (Scottrade spends roughly $100 million in advertising, and there's overlap between TDA and Scottrade's branch offices and other workforce).
For SMI readers, whether this will be good, bad, or indifferent won't be known until the final details are released. We've had great experiences with both firms at different points in time and have a large number of readers with accounts at each as a result. Hopefully, they'll get the pricing right as they merge these two client bases — given that Scottrade has long been known for their $7 trades, while TDA has led the way in commission-free ETF trading, there's certainly reason to be optimistic.
We'll keep you posted as news is released and we'll likely run an updated Broker Review cover article once the dust settles and the new combined entity can be properly evaluated.