We knew it wouldn't last forever, but after two years near the top of Sound Mind Investing's Sector Rotation rankings, I must admit I was surprised to see our recommended fund fall out of the top quartile so rapidly during March. The stunning gains of Fidelity Biotech — and its rapid decline during March — are both good reminders of the promise and peril of Sector Rotation.
While the speed of the March decline was surprising, it wasn't completely unexpected: Austin and I both wrote about the soaring biotechs in recent weeks. And as I pointed out in my recent post on biotech, the last time we had such huge gains in a SR fund, it ended with a one-month decline of -27.18% as tech unwound in April of 2000.
All in all though, we'd take recommendations like this one every time if we could get them. Since being recommended over two years ago in February of 2012, we'd made 145% going into March. Through Friday's close, we'd given back -14.76% of that during March. But that still leaves Sound Mind Investing members with a whopping 108.8% gain overall. Anytime we can more than double our money in roughly two years, we're thrilled. Now we're moving on to a new sector.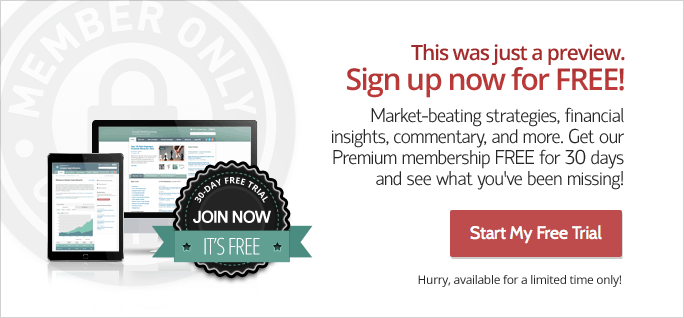 If you are an existing member, please Login.