In this recurring column, we take a look back at how the markets and SMI's investing strategies performed in the quarter recently completed.
On the surface, the second quarter seemed like a routine win for both stocks and bonds. The Wilshire 5000 index gained a robust 4.9%, while the VIX (a common measure of volatility in the stock market) was plumbing record lows. Bonds were up, much to everyone's surprise, as the benchmark 10-year Treasury rate fell 50 basis points from 3.0% to 2.5%. A casual observer could be excused for thinking it was business as usual for the long-running rally in financial assets.
However, a closer examination reveals significant churning was underway despite the calm communicated by the largest market indexes. The primary example involved the bucking bronco of small-company stocks. The second quarter alone witnessed nearly a full round trip into a correction and back for small-company stocks, with the Russell 2000 (a common small-cap benchmark) declining 8% between the beginning of April and mid-May, only to come all the way back with a 10% rally by the end of June. Those are big moves for such a short period of time.
Even more ominously, during the lows of May FBN Securities reported that the average Russell 2000 stock was -22.3% off its high. Given that a drop of 20% is generally considered the threshold for a bear market, it's clear that things looked pretty dark for small stocks before they rallied to close out the quarter.
Perhaps surprisingly, none of that small-company drama is reflected in the performance of the most commonly watched market indexes. The Dow Jones Industrials, S&P 500, and Wilshire 5000 indexes are all dominated by the largest, most popular stocks. The steady plodding of these large-company dominated indexes gave the appearance that all was well, despite the sickly conditions that were developing for a time beneath the surface.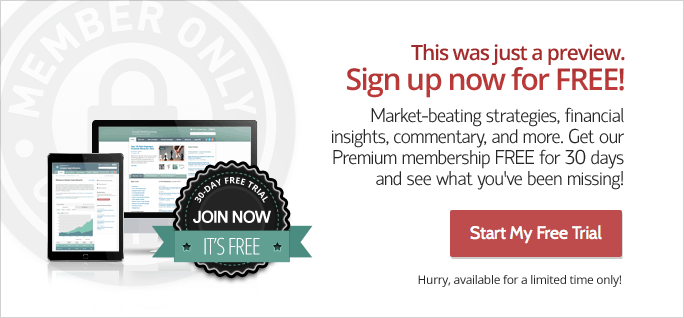 If you are an existing member, please Login.