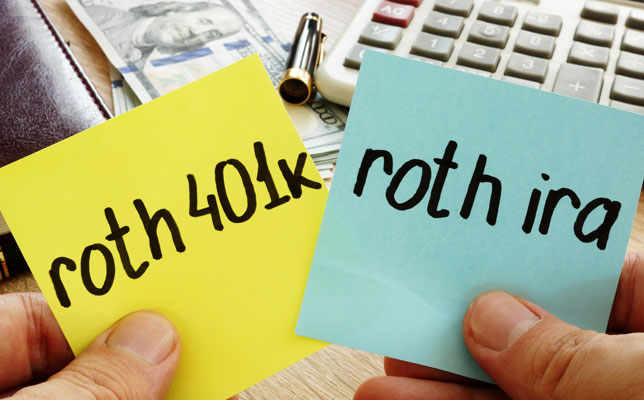 You may think a Roth IRA and a Roth 401(k) are essentially the same, the main difference being that one is a personally managed retirement account while the other is a workplace retirement plan. But there is more to the story. There are key — and somewhat confusing — differences in how Congress has structured the two types of similarly named accounts.
To put it in genetic terms, while the Roth IRA and Roth 401(k) share certain traits as "close cousins," the Roth 401(k) shares other important traits with its "older brother," the traditional 401(k).
Perhaps the muddled "some-of-this-some-of-that" nature of Roth 401(k)s is one reason for their slow adoption since coming on the market in 2006. Although 60%-70% of employers with retirement plans now offer a Roth 401(k) option, fewer than 20% of workers with access to Roth 401(k) accounts have signed up for them, according to data from the Plan Sponsors Council of America.
Here's a quick overview of how Roth IRAs and Roth 401(k) are similar and how they differ. (Provisions of the Roth 403(b) — for employees of non-profit organizations — mirror those of the Roth 401(k)). If you are an existing member, please Login.