As we celebrate SMI's 26th anniversary this month, it's an appropriate time to remind you what motivates and energizes our work — our hope that helping you have more would give you the freedom to give more. The Great Commission, the completion of the Bride, and the glory of God is the end we have in sight.
As Christ followers, we're on a journey.
It started even before we placed our faith in Him, back when we first began entertaining the big questions of life — where did we come from, why are we here, and what, if anything, happens after this life is over? At some point, we decided the Christian worldview provided the most coherent and satisfactory set of answers to those questions.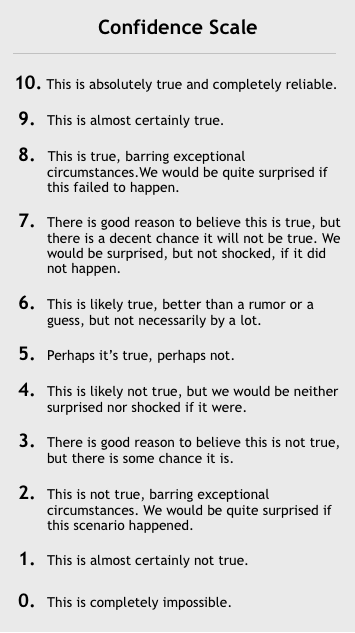 But how do we apply those answers in the give and take of everyday life? John Ortberg, in his book All the Places to Go, says "Columbia researcher Sheena Iyengar has found that the average person makes about 70 decisions every day. That's 25,500 decisions a year. Over 70 years, that's 1,788,500 decisions. [The 20th-century philosopher] Albert Camus said, 'Life is a sum of all your choices.' You put all of those 1,788,500 choices together, and that's who you are."
On my journey, I ask myself if I am making decisions that accurately reflect who I am (Christ follower) and His plan for my life (glory for Him and ultimately great joy for me)? At the end of my life, will I be happy with the decisions I've made and the person I became as a result?
For each of us as Christ followers, there is a connection between (1) the strength of our faith in Jesus' claims and promises, and (2) our willingness to make decisions that more closely align our lives in obedience to Him. As our confidence in the trustworthiness of Scripture grows, so does our desire to live a life shaped by it.
Consider the nearby 10-to-zero continuum (adapted from the Gartner Group's "Guidance on Strategic Planning Assumption Probabilities") that reflects how you might view a given Christian teaching. It can serve as a mirror when you hold it up and ask: How seriously do I take the commands and promises of Scripture? Are the daily decisions I'm making consistent with what I say I believe?
Using the scale above, how would you score your attitude toward the following statements?
"Remember this: Whoever sows sparingly will also reap sparingly, and whoever sows generously will also reap generously.... And God is able to bless you abundantly, so that in all things at all times, having all that you need, you will abound in every good work.... Now he who supplies seed to the sower and bread for food will also supply and increase your store of seed and will enlarge the harvest of your righteousness." (2 Corinthians 9:6, 8, 10)

"The gifts you sent…are a fragrant offering, an acceptable sacrifice, pleasing to God. And my God will meet all your needs according to the riches of his glory in Christ Jesus." (Philippians 4:18-19)
If you believe these promises merit a 10 ("absolutely true and completely reliable"), you are more likely to live a life of generosity than if you rate them lower. Your confidence in God's faithfulness frees you to be the kind of giver God loves — a cheerful one (2 Corinthians 9:7). From His perspective, bringing your heart along is a very important part of your giving journey.
In our SMI staff devotions, we pray that the Lord will expand the hearts of our members so they — you — will give back to Him exceedingly generously. "We pray this so that the name of our Lord Jesus may be glorified in you, and you in him, according to the grace of our God and the Lord Jesus Christ" (2 Thessalonians 1:12).