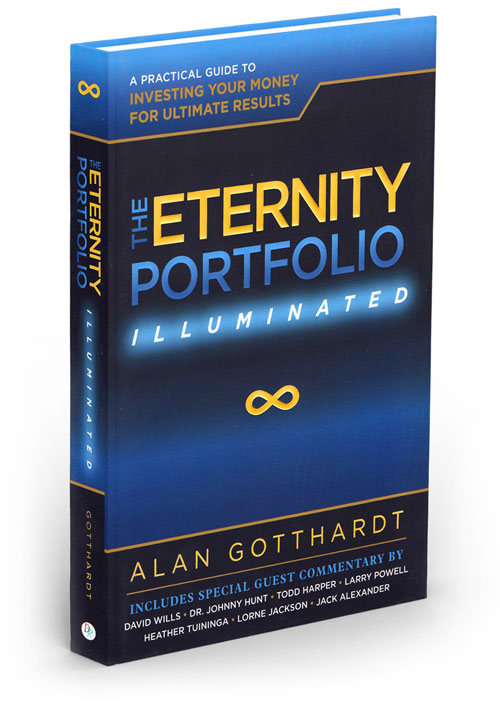 In 1995, I began what has become an annual Christmas tradition: offering, as a gift, a book that has been meaningful to me in my Christian life. I do this to express appreciation for your support. Without loyal readers, we could not have served the body of Christ these past (almost) 30 years.
This year, for the second time, I've selected The Eternity Portfolio by Alan Gotthardt. The Lord has used the principles in this book to grow my wife Susie's and my capacity for generosity far beyond anything we would have imagined. I believe it can do the same for any open-hearted seeker of God's will.
The following is adapted from the latest edition of the book. – Austin If you are an existing member, please Login.